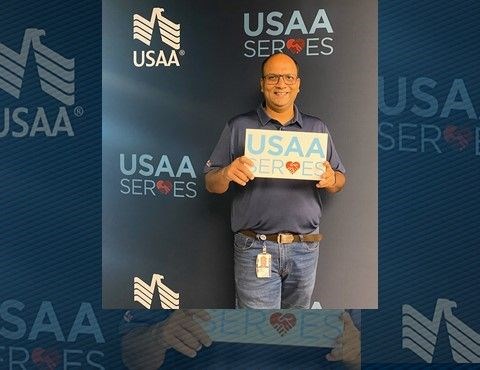 USAA Employee's Lifelong Goal and It's Connection to the Mission
Since joining USAA just over a year ago, Sumit A. has fulfilled dreams and found a deep connection to our mission, culture and core values.
September 20, 2022 - Since childhood, I had a dream to serve in the Armed Forces but with competing priorities of life, I couldn't live my dream. Instead, I earned my degree in computer science and worked for 20 years in the IT industry. When I learned about USAA and its mission, I felt that this was an opportunity for me to live my childhood dream.
When I decided to join USAA last year, there was only one reason: to serve the military community.
During virtual NEO, I learned about the USAA employee education program. Being new to the company, I was nervous to go to my manager and ask for approval for the program, but when I approached her, the positive response made it so easy. She spent time with me to explore options, guided me and suggested that a Master of Business Management would be a good fit for me.
I always wanted to earn my MBA, and this was the opportunity. I felt so thankful to USAA at that moment. I applied to three universities and decided to pursue my MBA in Strategic Management at the University of North Texas.
Just three months with the company and I have two of my dreams come true: serving the military community and pursuing continuous learning through an MBA degree.
Being part of USAA, I realize what it means to be part of a mission-driven organization and it makes me so happy and proud to be part of such an incredible company that carries just one mission to help military families in the best possible way.