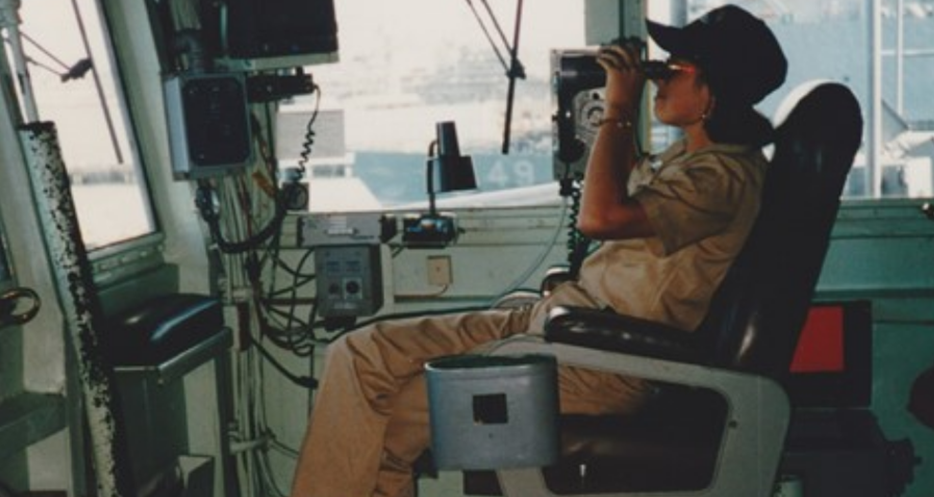 Happy 247th Birthday to the U.S. Navy
During her six years in the U.S. Navy, Laura K. gained a number of skills and principles which she leverages in her career today.
October 14, 2022 - During my junior year of high school, I got a letter in the mail asking if I wanted to go to a summer program at a military academy. I don't come from a military family, so joining the military was something I had never considered.
I ended up going to the United States Naval Academy that summer and I absolutely loved it. From that point forward, I only wanted to join the Navy.
I was accepted to the Naval Academy straight out of high school. I was only 17 years old.
At that time, women weren't allowed to serve in combat roles. We could not serve on combat ships or aircraft carriers or in any position in which you could lead people in combat.
However, that rule changed during my time in the academy. When I graduated, I was among the first groups of women to serve on combat ships.
I was assigned to a destroyer and I also had the responsibility as the ordinance officer and gunnery officer. Any bullet, missile or gun on the ship was my responsibility.
After that tour, I went to the nuclear power school and got qualified to operate nuclear reactors. I then served on the USS ENTERPRISE where I was responsible for running the reactors and I was also the assistant fire chief, which was a really big task.
By the time I was 25, I was responsible for driving the ship at night while the captain was asleep. The Navy teaches you leadership skills and high levels of responsibility at a young age. It also instills the importance of working as a team.
Strong communications skills are important – both up and down. Every morning I would first meet with my boss and then gather my team to discuss the issues and plans of the day.
Now that I am out of the military, I realize a lot of those things are best practices for leadership.
Honor, courage and commitment are core values in the Navy and very similar to the core values here at USAA.
I have a flag flying in my home office that says, "Don't Give Up the Ship." It is a motto at the Naval Academy that we use quite a bit.
It reminds me to never give up because there is always more to give. There are always more people to help. There is always something positive you can look to.