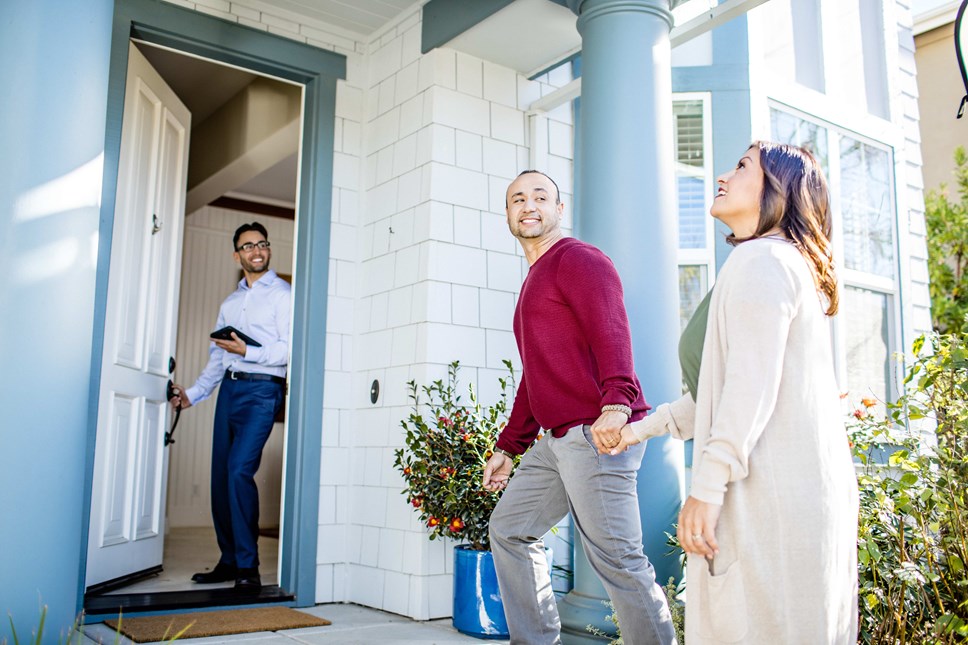 USAA Bank's Mortgage Lineup Now Includes Larger Zero-Down VA Jumbo Loans
August 14, 2023 - As one of the nation's leading providers of mortgages backed by the Department of Veterans Affairs (VA), USAA Federal Savings Bank is now making larger VA jumbo loans with no down payment on homes valued at up to $1.5 million available to its members.
Even as inflation cools, housing costs remain steep, and in July, the median home price in the U.S. rose to $413,800, the second-highest total ever, according to the National Association of REALTORS®. (1) The reduced down payment requirement aims to help ease homebuying for USAA members, especially those who reside or are stationed in regions with above-average home prices. The VA jumbo loan also features no origination fee, helping to reduce costs and further simplify the homebuying process.
The VA jumbo loan down payment reduction is among the latest steps that USAA Federal Savings Bank has taken to be more competitive in the mortgage space. Earlier this year, the Bank broadened its offerings to include condo loans and additional low-down payment home loans.
"With rising home prices throughout the country, USAA remains focused on ensuring that our mortgage products continue to support individuals and families in a fast-changing economic climate," said Herbie Huesman, General Manager-Real Estate Lending, USAA Federal Savings Bank. "While other lenders also offer larger loan amounts, many lenders also require higher credit scores and more complex underwriting rules for those larger loans. That simplicity sets USAA apart."
VA jumbo loans are available to those currently serving, military veterans and eligible surviving spouses looking to finance more than $726,200. In counties where the conforming loan limit is $726,200, the down payment requirement for a $1.5 million home prior to the changes would have been $193,450. Now, the required down payment is $0. (2)
"Knowing what to expect with a large loan amount takes some of the stress out of home ownership. There is already home sticker-shock in today's market," said Linda Naylor, Vice President-Mortgage Originations, USAA Federal Savings Bank. "I am proud that we can offer this product to qualified service members who may have shorter credit histories and smaller savings, but are nonetheless stationed in expensive places."
VA Jumbo loans are similar to other VA loans at USAA, only for larger amounts. Each has no PMI, no origination fee, no prepayment penalties, with options for condominiums and VA Interest Rate Reduction Refinances (IRRRLs).
USAA members can learn more at usaa.com/jumboloan and real estate agents can learn more by visiting usaa.com/agents.
A down payment will be required if the purchase price exceeds $1.5 million. If previous entitlement was used, a down payment could be required.
VA loans require a one-time fee called a VA funding fee which may be collected at closing or rolled into your loan. The fee is determined by the loan amount, your service history, and other factors. A down payment on your VA loan may be required in certain circumstances and maximum loan limits vary by county.